Русский
DONNACHOS® - are crunchy corn chips made of high-quality corn and broiled over the fire.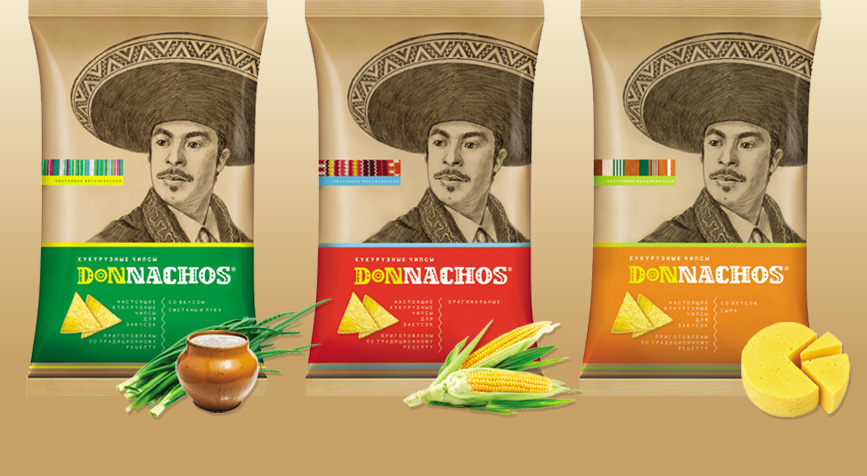 The connoisseur of Mexican cuisine – Don Nachos recommends
the original recipe:

Brown over the medium heat sliced onion, fresh sweet pepper and zucchini. Optionally add mushrooms and fresh string beans. Spread the DONNACHOS® chips on the baking tray, on the bottom and if possible on the sides. Then carefully spread the fried vegetables, sprinkle with verdure, pepper to taste, and top with shredded cheese. Bake in the preheated oven for ten minutes. Enjoy this tasty and nourishing meal!